Contact Info
Focal Point , Phase - VII, Ludhiana.
Milling Cutters, Thread Rolls & Taps
We are manufacturing High Steel Milling Cutter i.e. Side & Face Cutters, Slotting Cutter, Cylindrical Cutters, Helical Cylindrical Cutters, Single Angle Cutter, Convex/ Concave Cutters, Shell End Mills Cutters, (Straight and Taper Shank) Slot Drill, Wood Ruff Cutter, etc.
We also manufacture Tools as per customer requirement or as per the drawing. We are manufacturing Thread Roll from D-2 material in Two Piece set and Three Pcs set in course and fine pitch, in diameter 25 mm to 225 mm, width 15 mm to 150 mm any in Bore.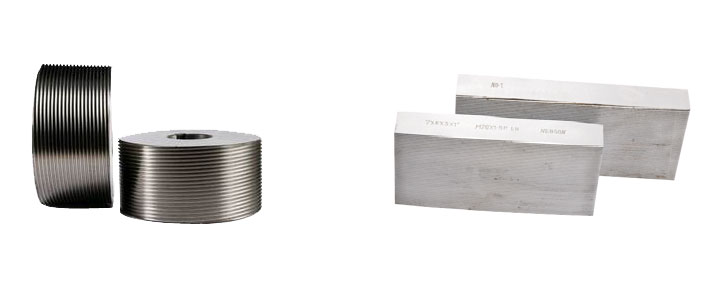 We are manufacture high speed taps, ground thread & carbon steel taps. Cut thread, in form BSW,BSF, UNC, UNF, BSCY & B.S. CONDUCT N PT BSPT. Taper Pipe Taps, Hand Taps, Nut Tapes, Machine Taps, Long Shank Machine Taps & Special Taps as per customer's requirement.

Sockets

NOMINAL BORE
mm
MINIMUM OUT SIDE DIAMETER
mm
MINIMUM LENGTH
mm
6
15.0
19
8
18.5
27
10
22.0
28
15
27.0
37
20
32.5
39
25
39.5
46
32
49.0
51
40
56.0
51
50
68.0
60
65
84.0
69
80
98.0
75
100
124.0
87
125
151.0
96
150
178.0
96
200
235.0
125